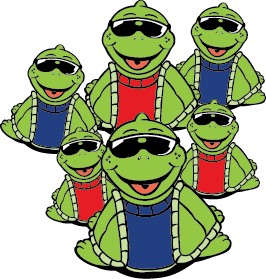 Main Street Perryville is having the fifth annual Snappin' Chaplin Turtle Derby on August 7, 2021. A minimum of 2,000 turbo turtles will be released into the Chaplin River and the first 10 turtles to cross the finish line will win cash prizes! The event is free and open to the public and there will be food trucks, music, and vendors -- and lots of family fun!
All proceeds from the Snappin' Chaplin Turtle Derby will benefit Main Street Perryville and
its mission to build a truly vibrant and historic community through historic preservation of Merchants' Row,
one of the oldest intact commercial districts in the United States.
Join Main Street Perryville today and see how you can help save our American treasures.
Want to donate or volunteer?
Call Main Street Perryville at 859.332.1862
Join us on Facebook
Our Sponsors