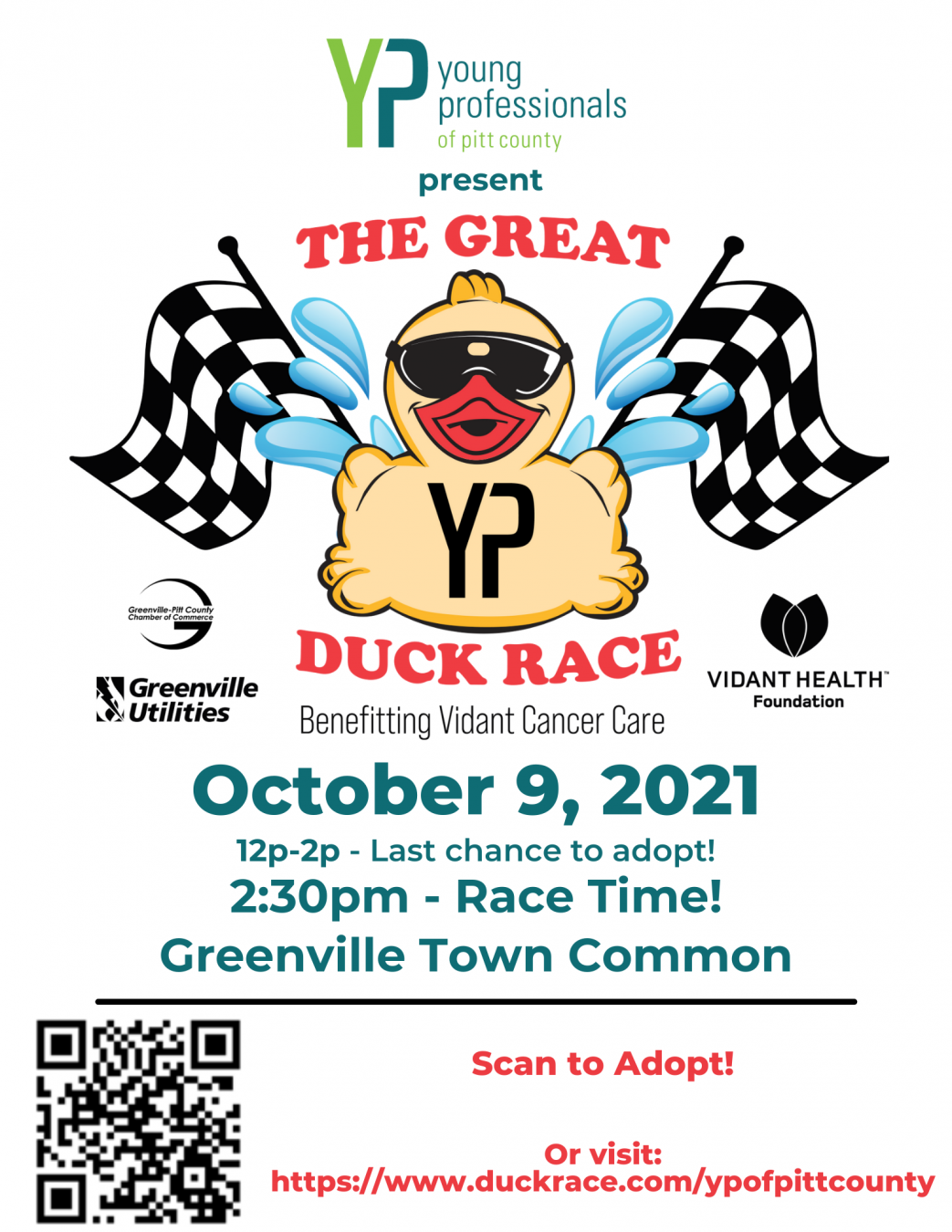 What is the Great Duck Race About?
The Great Duck Race will be a community fair for families. The day will culminate in the dumping of 3000 rubber ducks into a confined portion of the Tar River. Ducks will be raced down the river to guide 3 ducks to cross the finish line and the "owners" of those ducks will win cash prizes. We're hosting this event in conjunction with Uptown Greenville's Tailgate on the Town Common - so adopt a duck, watch the race, then stick around for the ECU vs UCF game and enjoy Food Trucks & Beer Garden!
What does the Race Benefit?
The Great Duck Race is replacing our annual Wiggin Out for Charity event, but keeping the same beneficiary! 100% of the proceeds from each duck will be donated to Vidant Cancer Care programs and services right here in Pitt County. These services include, but aren't limited to meals and gas cards for patients and families, diagnostic procedures and wigs for patients in need.
How does the Great Duck Race Work?
The Young Professionals of Pitt County, along with friends and corporate partners in Greenville, will be offering rubber ducks for adoption both in person or online. Adopters will receive a paper adoption certificate but the actual rubber ducks will be retained by the Young Professionals and tagged with each adopters tag number. On event day, all the ducks will be dumped into the river and a few lucky ducks will be plucked. Their tag numbers will indicate the winners, and those names will be announced live at the event. (Need not be present to win.)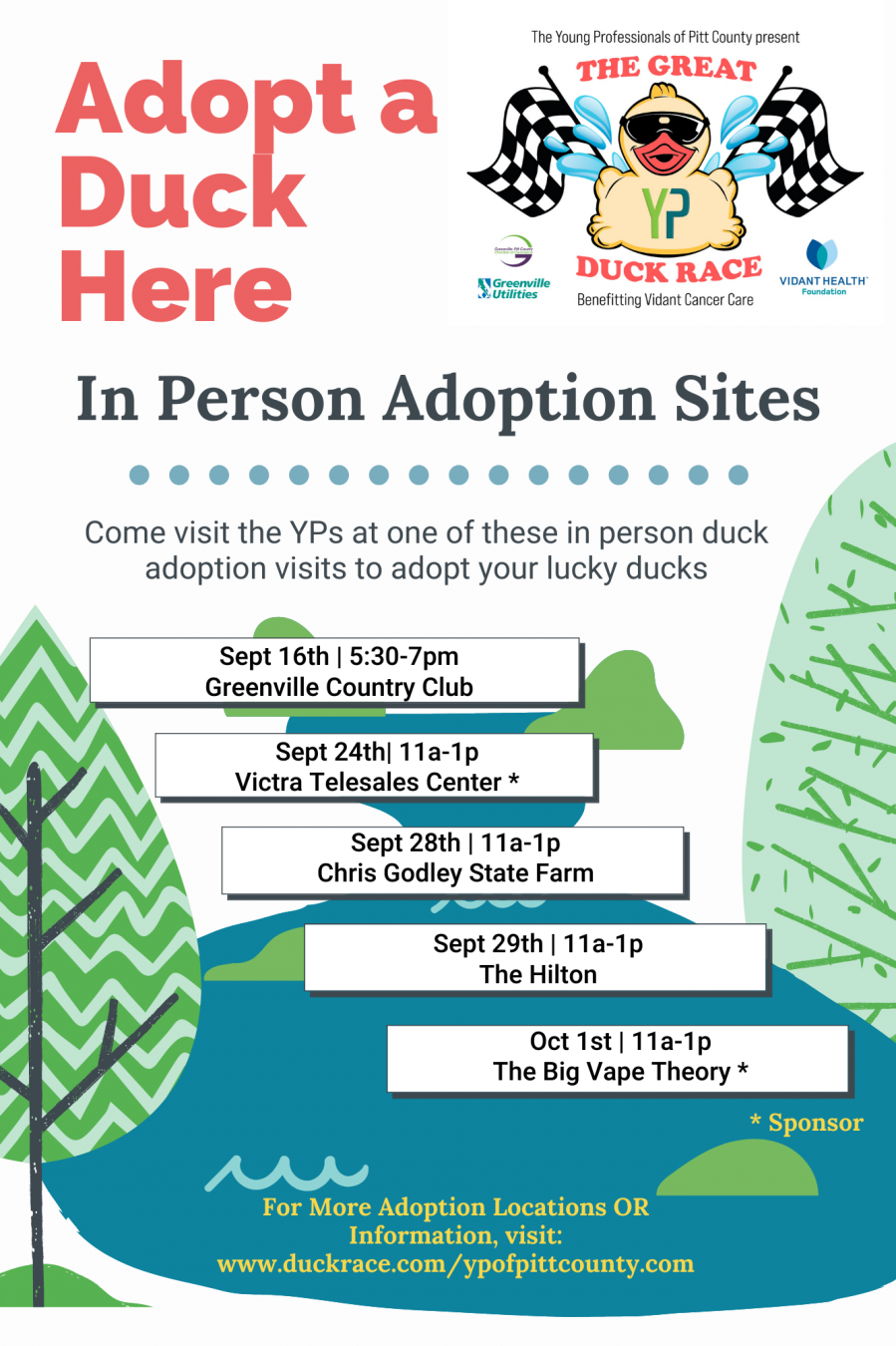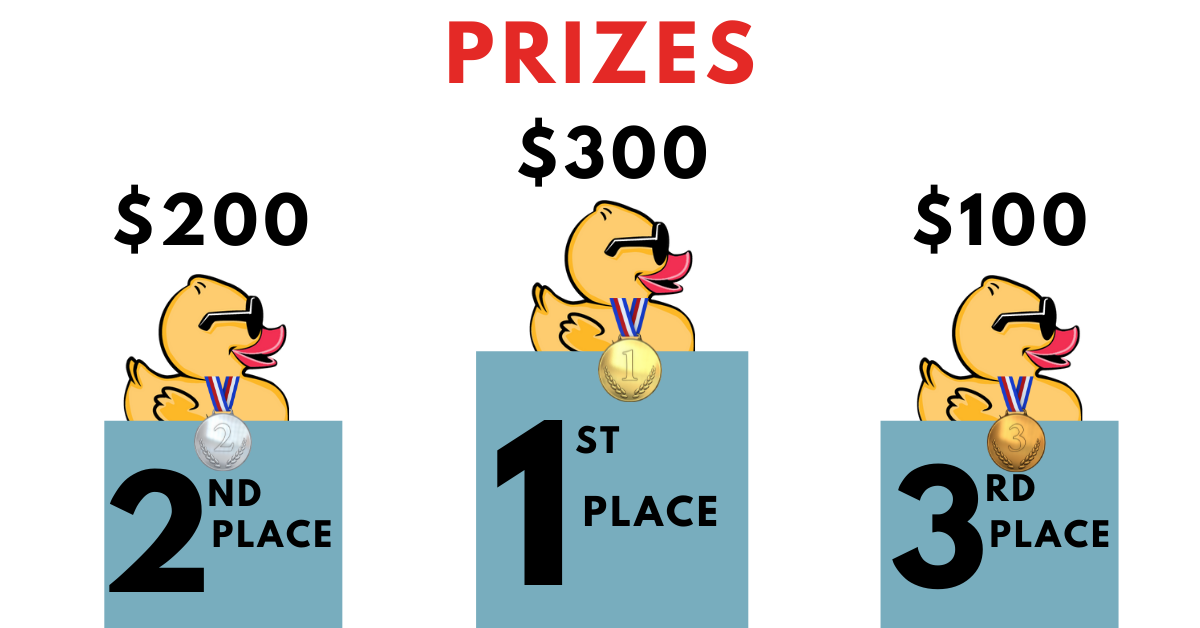 Our Sponsors
Master Quacker
Lucky Duck
Mighty Duck
Friend of the Flock
Ducking
Keeper of the Ducks